Are you looking for some awesome things to do with kids?
The dog days of summer are here. What started as an exciting opportunity to spend time with your children, bond as a family, and embark on new adventures is now a mundane routine.
What can you do to spice it up? How can you avoid this same slump next summer? In a word, planning.
There are a ton of fun activities to do with kids near you. If you take the time to do your research and put some activities on the calendar, you'll be set. If you don't have time to do your research, then you've come to the right place.
We've found the best activities to do with your kids. We can promise at least a few of these adventures are near you.
1. Amusement Parks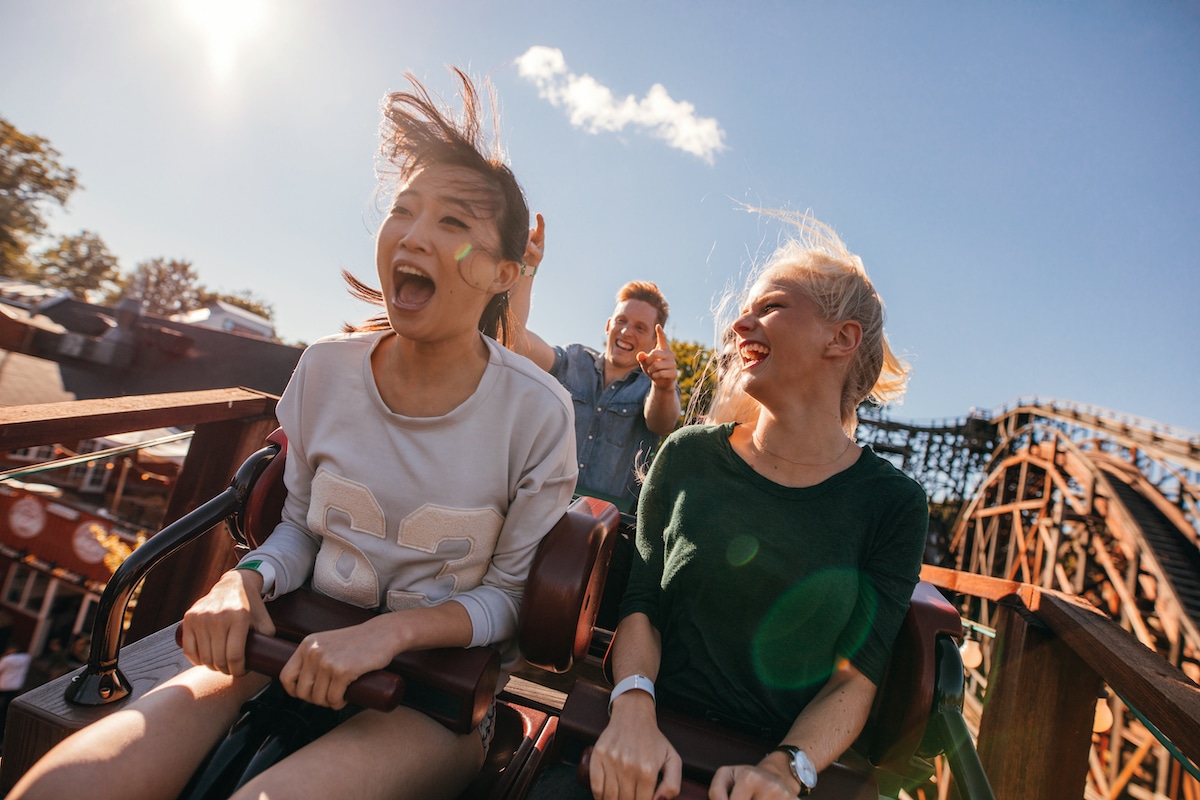 It goes without saying that kids love amusement parks. These massive, fun-filled, roller coaster zones are your kids' version of Las Vegas.
There are amusement parks perfect for every age, too — most incorporate elements for every age group. You can take the entire family and ensure everyone has a good day.
We've included everything from accessible parks with several locations across the country to hometown favorites nestled in their namesake towns.
We've even investigated the long-distance time (and money) commitment associated with parks. Here are the best parks that you should check out.
2. Six Flags
Six Flags amusement parks are a fan favorite. With locations in the US (8 to be exact) and around the world, there is a Six Flags park in your vicinity more often than not.
What makes Six Flags a great choice is that you know what you're getting, for the most part, at any of the 8 locations.
You can find information on the Six Flags America website that will outline each park's hours of operations, ticket prices, available rides, and novelty experiences (think water parks).
3. Busch Gardens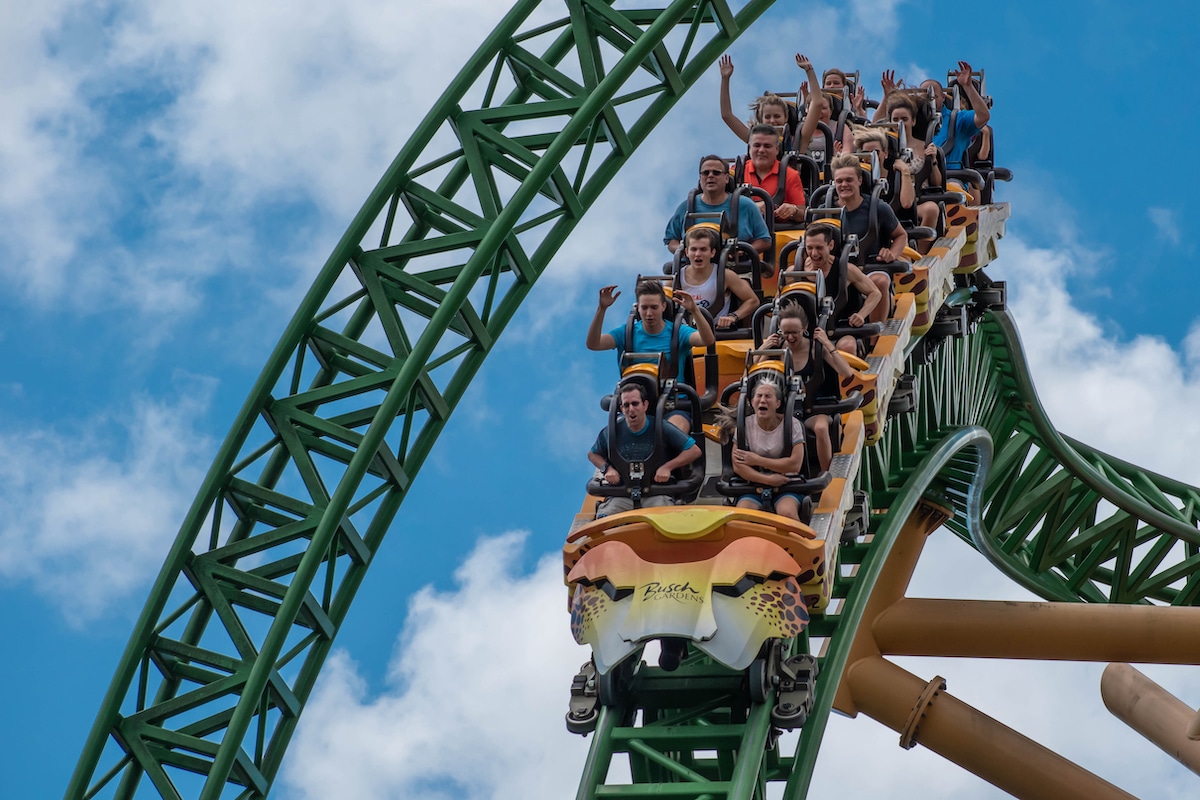 Busch Gardens also falls into the category of well-known parks with several locations. 
Busch Gardens has fewer locations and is only on the East Coast. While the accessibility limitations can be a drawback, the park itself is worth it.
One of the things we like most about Busch Gardens is that the location of their park will put you in the general vicinity of other activities.
If you plan to visit one of these parks, your travels will provide options to enjoy more than a day at the parks.
The Williamsburg, Virginia location is in the heart of American history.
Not only can you enjoy some amusement park fun, but you can plan a day trip to visit historic Williamsburg, too.
4. Seaworld
Does your child love the mystery of the deep, blue sea?
Are they fascinated with sea life? SeaWorld is a fantastic way for your child to visit an educational amusement park.
SeaWorld has three locations, Orlando, San Antonio, and San Diego.
The park offers child and adult rides, shows, and fun-based around water and marine life. Boasting 35,000 rescued sea creatures, SeaWorld will also give your family an appreciation for the importance of caring for our world's ocean habitat.
5. Dollywood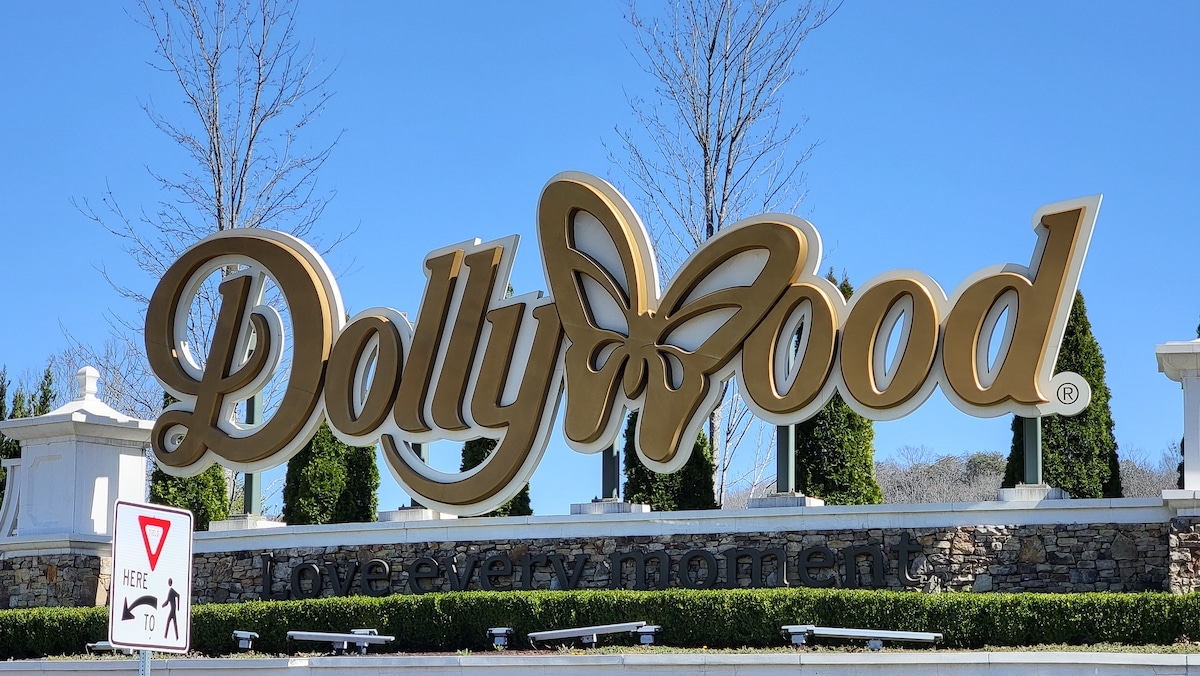 Located in the Great Smoky Mountains, Dollywood was a conception by its namesake, Dolly Parton.
Featuring old fashioned Southern hospitality, Dollywood is a fantastic opportunity to visit the world of country music while riding a rollercoaster.
One thing worth mentioning about Dollywood is the variety of festivals they offer throughout the year.
Not only does the park offer rides and shows daily, but the park also has themed festivals. These events feature unique décor, after-hour adventures, and shows that embrace the theme of the festival.
6. Hersheypark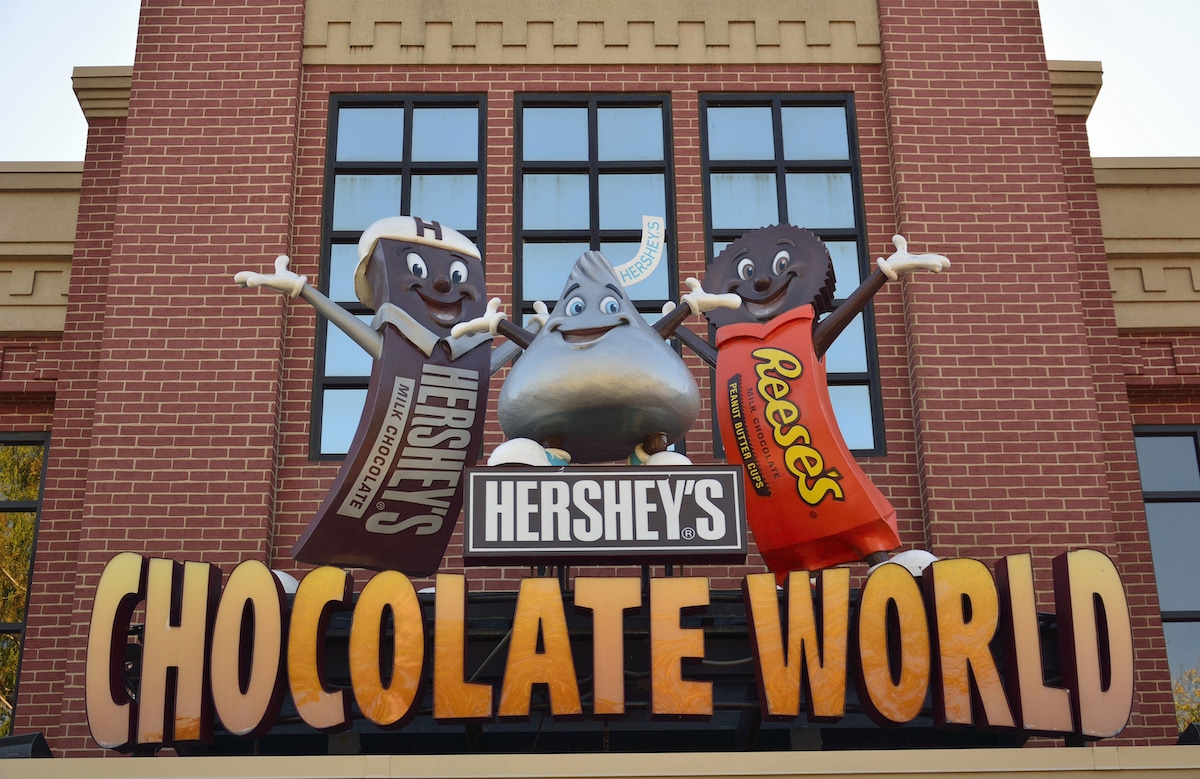 We're going to shock you with this little known fact. We have it on record that kids love candy. 
Hersheypark, in Pennsylvania, is an amusement park modeled entirely on sweet chocolate kisses and M&M treats.
What could be better than combining your child's love of sugar with a place to work their extra energy out immediately?
7. Knott's Berry Farm
Knott's Berry Farm, in Anaheim, California, is a 160-acre family fun zone.
What once started as a simple family farm is now a thriving, multi-park amusement area.
With rides, shows, and parades, Knott's Berry Farm rivals Walt Disney World's entertainment quality.
Knott's provides a hometown feel and personalized concept. It's worth a second glance at your list of national amusement parks to check out.
8. Disney World
It seems like we could throw this name out there and call it a day.
After all, who doesn't know Disney World? For the unseasoned traveler or new parent, we'll expand on this park. Disney World is in Orlando, Florida. Disneyland is in Anaheim, California. 
They're similar but different. Here, we'll discuss Disney World.
Disney World offers travelers the experience of four diverse parks – Disney's Animal Kingdom, Disney's Epcot, Disney's Hollywood Studios,  and Disney's Magic Kingdom.
There are rides, shows, parades, fireworks, dining experiences, backstage passes, character meets, and greets…the list goes on.
Disney is the ultimate experience for any child who has been in school, turned on the TV, or walked down the aisles of Target.
Prepare yourself (and your wallet). Disney comes with a price tag. A BIG one. We recommend investing in this trip at least once in your child's life.
However, make sure you plan and budget for your trip. It is a must to come out of the experience feeling satisfied (and not depleted).
9. Universal Studios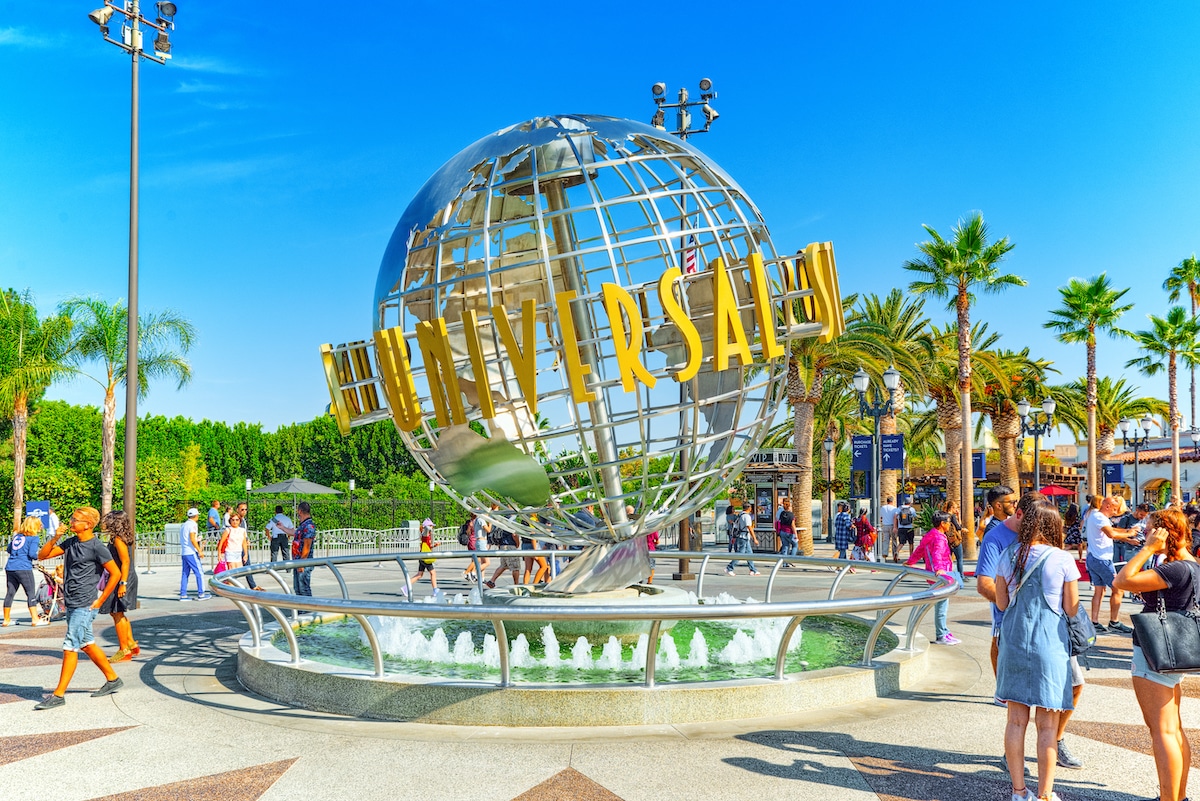 Like Disney World and Disneyland, Universal Studios has two locations in the United States. 
Universal Orlando Resorts is, as the name depicts, located in Orlando, Florida. Universal Studios Hollywood is in Los Angeles, California.
Both locations offer a plethora of experiences. These include characters and spaces designed after literary, television, and comic book characters.
One specific item of note –the park is better for tweens and teens. With lots of rollercoasters and rides with height requirements, Universal Studios is perfect for the family that may have outgrown Disney but still wants to vacation at an amusement park.
10. Smithsonian Museum of Natural History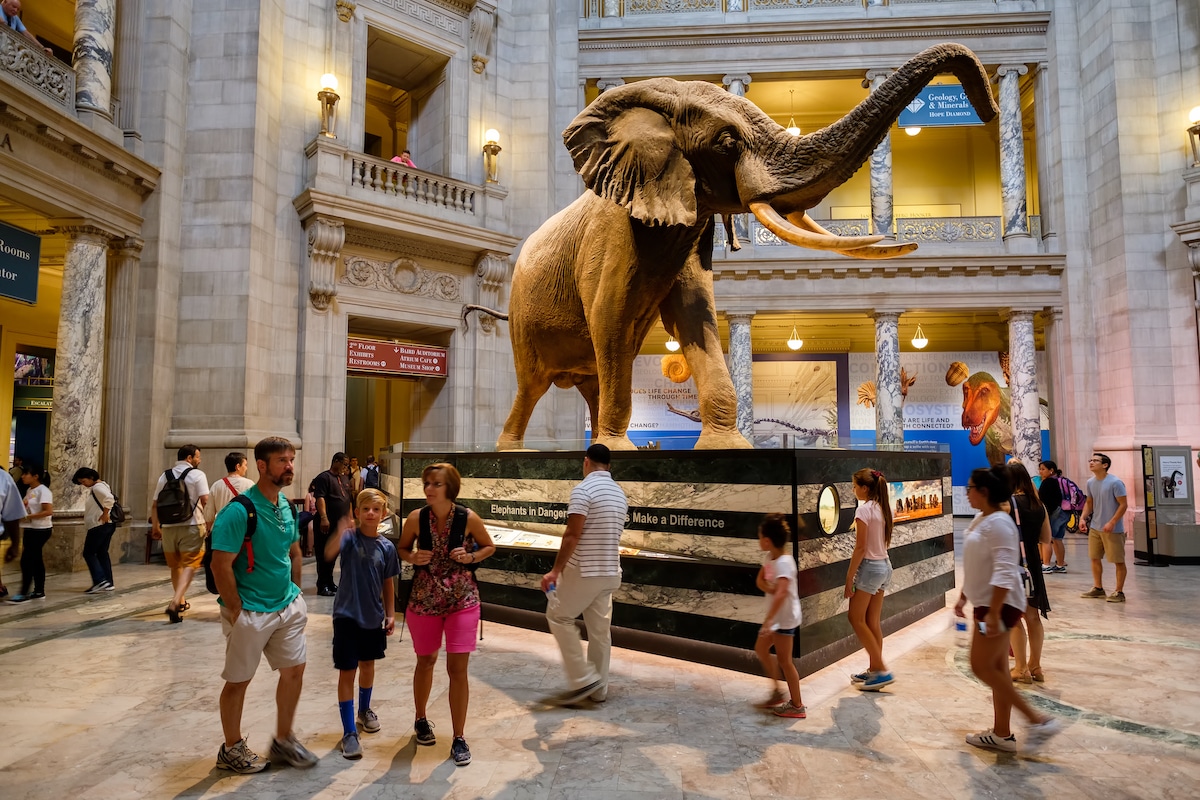 The Smithsonian is a collection of museums and buildings in D.C. Located close to one another.
You can easily take several days to view the collections.
Our personal favorite, for young children and adults, is the Smithsonian Museum of Natural History. Here, you can learn about the origins of our Universe.
From dinosaurs to the Hope diamond, there is bound to be an exhibit that will fascinate and spark interest in a child of any age.
11. National Gallery of Art
The National Gallery of Art features works and exhibits from artists of all centuries.
Teaching your children an appreciation of art can be difficult. The National Gallery of Art makes it both easy and fun.
Offering family workshops, investigative classes for younger kids, and movies for young adults and teens, the National Gallery of Art engages and ignites excitement about art in children of all ages.
12. The International Spy Museum
The simple name of this museum generates intrigue and mystery.
What is behind the doors does not disappoint.
The International Spy Museum is a treasure box of activities, workshops, and experiences for adults and youth alike.
With a focus on undercover agents' work, the International Spy Museum is a stop on your D.C. trip, and you will not want to miss it.
13. The Mopop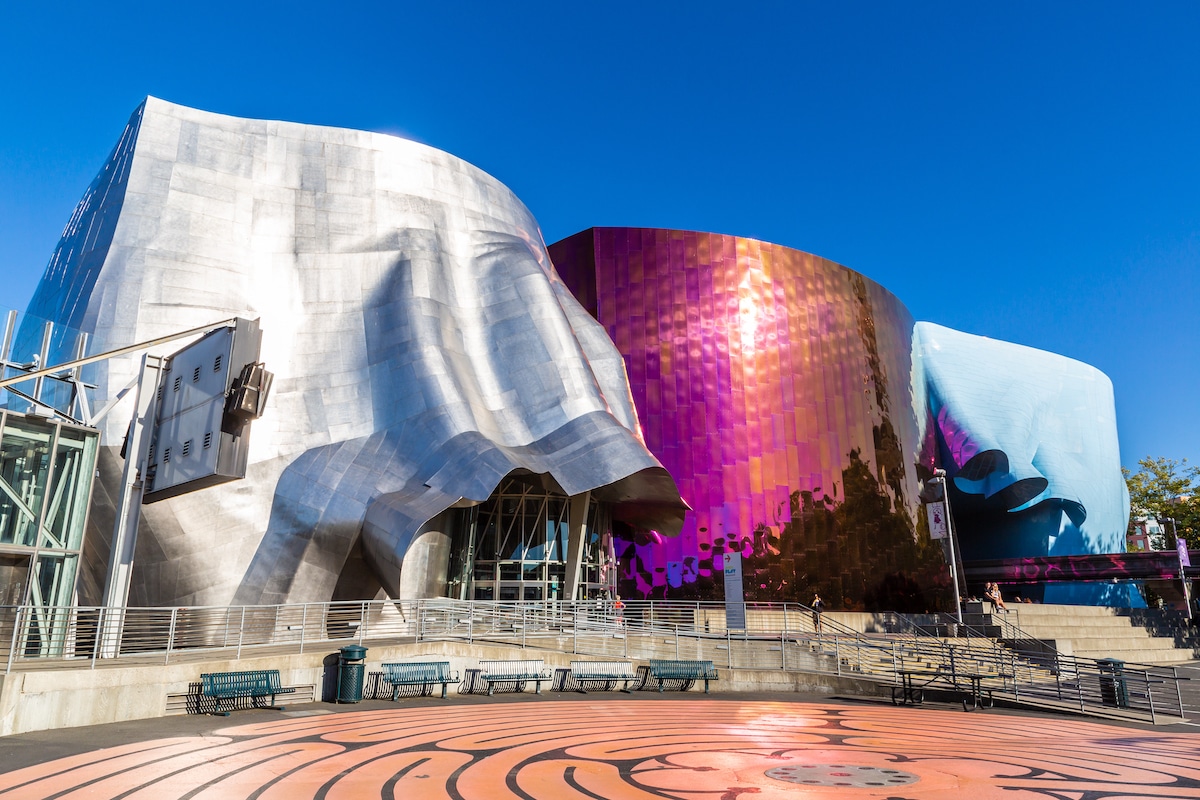 In Seattle, Washington, the MoPop, or Museum of Pop Culture, takes the cake to explore modern pop culture in a fun and interactive way.
At MoPop, your kids can find exhibits on everything from Minecraft to Nirvana.
With a guitar gallery featuring guitars from some of pop music's ultimate stars, the MoPop is sure to ignite the inner fangirl or fanboy in every child that visits.
14. The Galesburg Railroad Museum
Located in Galesburg, Illinois, the Galesburg Railroad Museum boasts one of the most comprehensive train exhibitions in the United States.
Featuring indoor and outdoor exhibits and an opportunity to learn the history of the U.S. Rail system, the Galesburg Railroad Museum is worth a trip if your little one loves transportation.
15. The Omaha Zoo & Aquarium
You may not be pining for a trip to Nebraska.
However, the Omaha Zoo & Aquarium is one of the best Zoo experiences in the country. If you're looking for a Midwest adventure that will thrill your young children, look no further than this Zoo.
With an abundance of exhibits, animals, and interactive engagement, this Zoo is high on our list of fun kid's activities near you.
16. The Geyser Basin Trail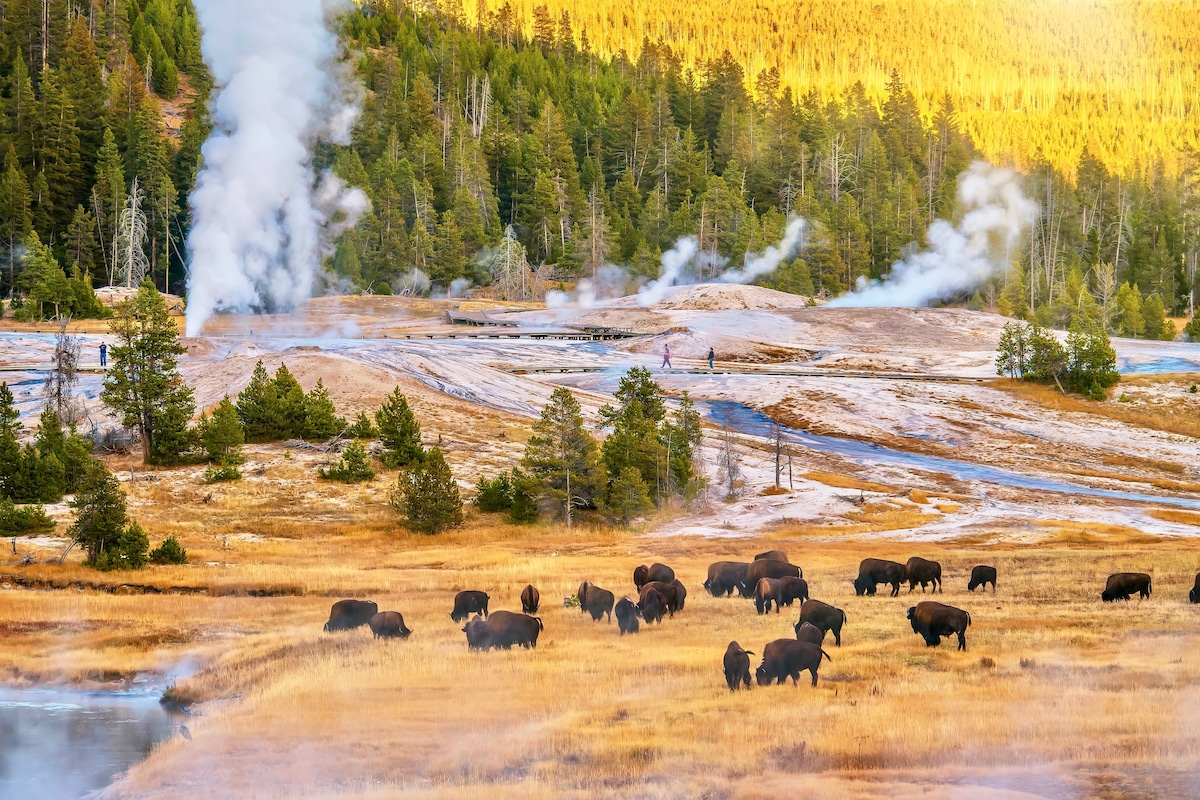 Located in Yellowstone National Park, The Geyser Basin Trail is an easy, 2.1-mile flat hike that will give you and your kids a glimpse of all the wonders of Yellowstone.
It's also the route by which you can catch a glimpse of Old Faithful, a renowned geyser.
Yellowstone is in Wyoming, a state that will offer you and your family an abundance of outdoor adventures.
17. Zion National Park's Narrows Trail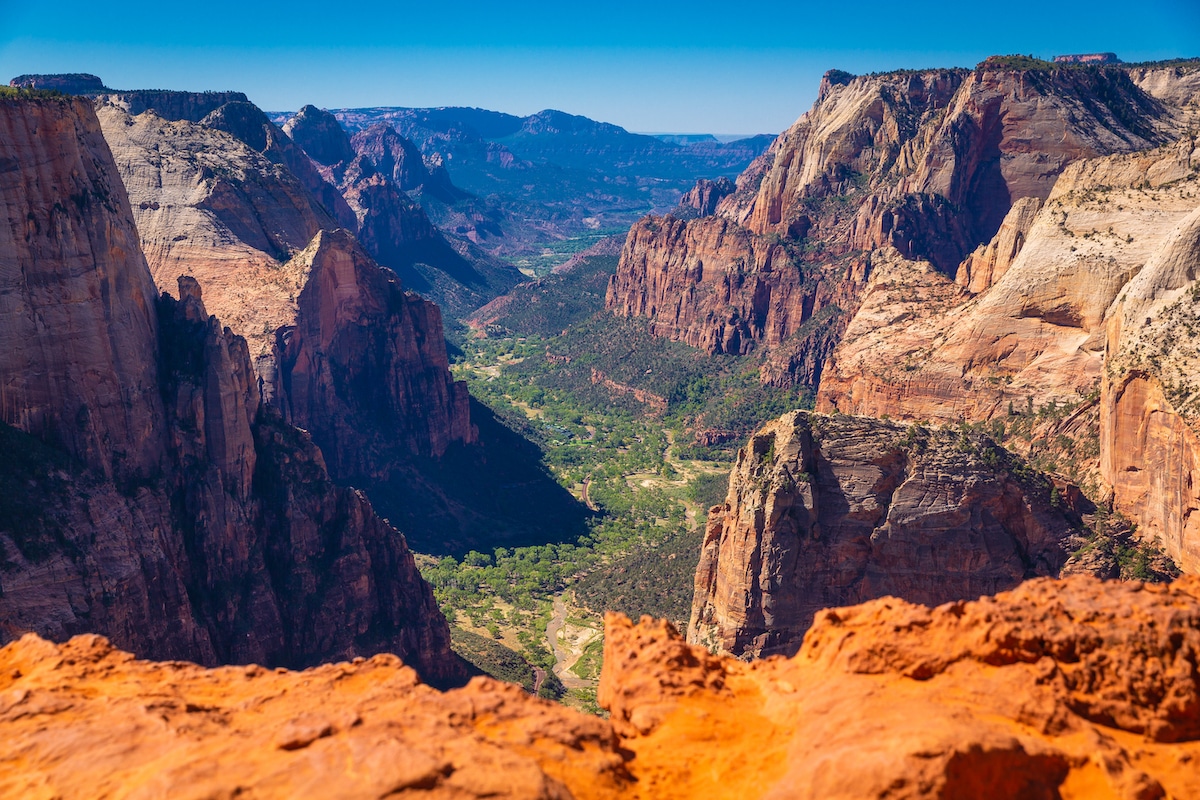 The Narrows Trail is a trail between some of the canyons' narrow parts in Zion National Park.
Hiking here is not strenuous but does involve moving through water. Spring and summer are the ideal times of year to visit, as the water levels are low and temperatures are warm.
When frequenting this particular trail, be sure to check the weather and water levels before leaving.
While marching through the water can be a fun activity for children, it's also essential to prioritize safe hiking practices as well.
18. Dinosaur National Monument
The name itself is a clue to what you and your kids are about to experience.
There are fossil remains, cave dwellings of early civilizations, and stories of Western outlaws.
Rest beneath a beautiful night sky in one of the six campgrounds in the park.
Located in both Utah and Colorado, Dinosaur National Monument is where your children's imagination can run free in the wild.
19. Acadia National Park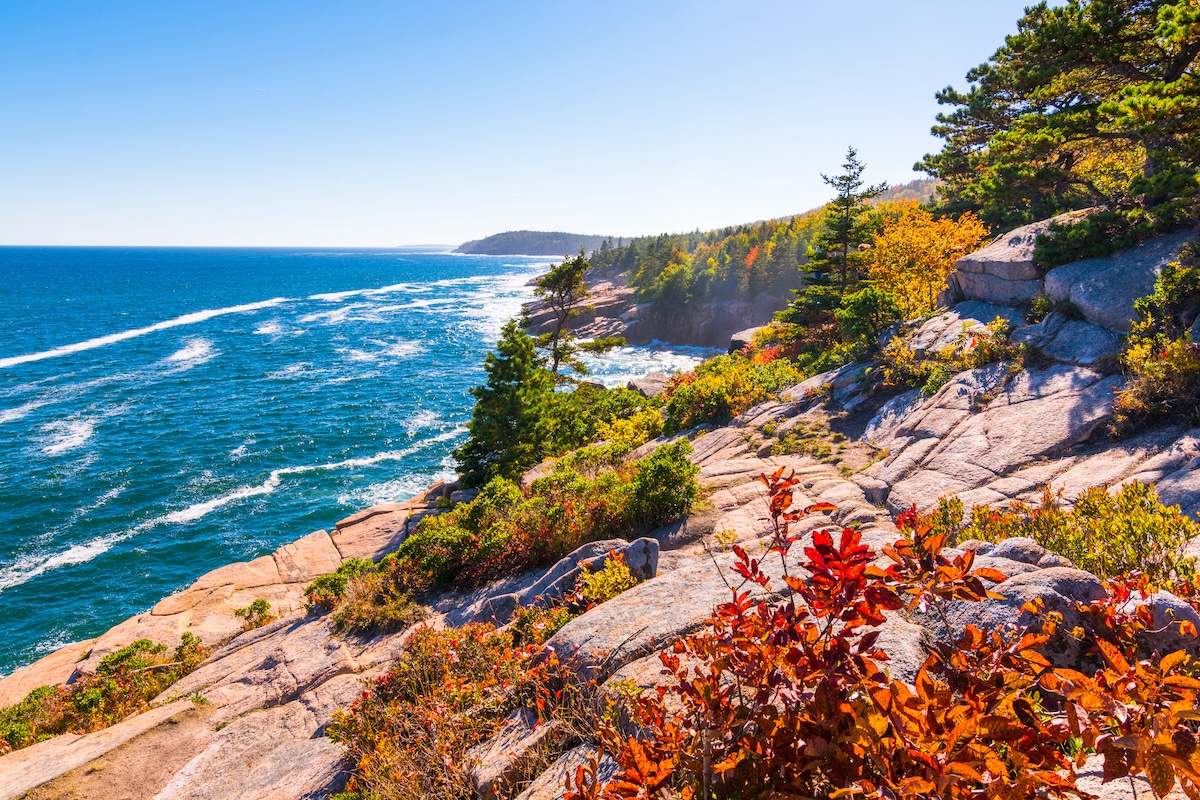 Located in Maine, Acadia National Park joins together two vacation environments; the mountains and the ocean.
The highest elevation point along the Atlantic Ocean, Acadia's beauty and variety of scenery provide you and your family with endless outdoor entertainment options.
20. Indoor Water Parks
The draw of an indoor water park is the accessibility year-round.
You don't necessarily have to go in the summertime, and it may even be best to wait until the winter.
During the colder months, there is an increase in a water park's novelty, and your kids may enjoy it more.
We've chosen a few indoor water parks from across the country for the next time you're looking for a cold, hot, or rainy day activity!
21. Outdoor Water Parks
It's impossible not to imagine a melting popsicle and an epic water slide when you think of summer.
That's why, when you can, you should take advantage of the opportunity to channel your inner child and visit an outdoor water park.
Eat all the bad food, go on the biggest slide, float down the lazy river, and enjoy the chance to act like a kid again.
22. Water Parks Associated With Amusement Parks
This is what you call a two-for-one deal.
While the cost may be additional, it's nice to know if you're making an effort to go to an amusement park, there is a water park option to tap into.
Between the heat and the fact that you've already made an effort to travel, a day at the water park may be the perfect end cap to an epic amusement park vacation.
23. Go-karts
Need to let off a little steam? Go-Karts are a great way to work out a rough day.
Remember to wear a helmet and make sure your kids do, too.
Whether they're old enough to drive their own, or they need to hop in with you, a go-kart racetrack is a fun place to be for a kid.
24. Mini-Golf
Mini-golf teaches your children patience, strategy, and a way to get your parents to play with you.
If you love the game of golf and want to cultivate an interest in your child, try starting with a few rounds of mini-golf.
Often Top Golf, a chain restaurant that features an adult driving range, will also have a mini-golf course. You can enjoy dinner, a few drinks, and some fun with your kids.
25. Laser Tag
Laster Tag is an indoor activity that you can do with your kids, or they can do it solo.
Whether you're participating with them or enjoying a good book while they play a few rounds, Laser Tag is the perfect rainy day solution.
It allows your children to embrace something exciting while staying local.
26. Visit a Comic Book Shop
Pass down the love of reading to your children. Even more importantly, make them commit – are they team Marvel or Team DC Comics?
Assure that you're not raising your kids in a house divided.
These are the fundamentals of every good family. Who knows? If you spark their passion early enough, you and your kids could be trekies at Comic-Con in a few years.