The partner of a gay, British pop legend spilled the beans on Vladimir Putin's unexpected admiration for the singer and the Kremlin's birthday greetings. Who is the mystery man, and does Putin, who's often criticized for his conservative views, know that the singer is gay?
Putin's Peculiar Affection
In an astonishing revelation, David Furnish, partner of the legendary singer, shared Putin's desire to meet and converse with Elton John.
A Strange Friendship
Furnish uncovered the annual ritual where the Russian health minister personally sends birthday wishes to Elton John, professing their love for his music, a surprising gesture from the Kremlin.
The Annual Message Revealed
Every year on March 25th, Furnish receives the message, "I just want to wish Elton happy birthday and we wish him all the best and love his music so much." from the Russian health minister.
Putin's Apology Revealed in Crazy Kremlin Story
Back in 2015, Furnish revealed that two prank callers phoned up Elton John, pretending to be Putin himself, resulting in an unbelievable story unfolding.
Putin's Personal Call and Apology
Putin was so embarrassed by the prank call that he decided to personally call the singer and apologize, "Putin himself was so appalled by this that he wanted to ring up personally to say "I'm sorry this happened," Furnish said.
"The Whole House Froze" 
Furnish admitted, "'I remember the call coming in – the whole house froze. Vladimir Putin's phoning the landline in your house. Perfect English."
Putin's Exact Words
It was revealed that Putin told the singer, "I'm sorry that someone phoned you up and pretended to be me because you don't deserve to be, you know, pranked or treated like that."
A Long Awaited Meeting?
"And I hear you would like to sit down and meet and talk with me one day." Putin continued before revealing, "I would welcome that, I would love to talk to you."
Elton John's Stand Against Putin's Views
Not long ago, there was, unsurprisingly, a clash between Elton John and Putin, where the singer strongly opposed the Russian leader's views on LGBT rights.
Elton's Attack on Putin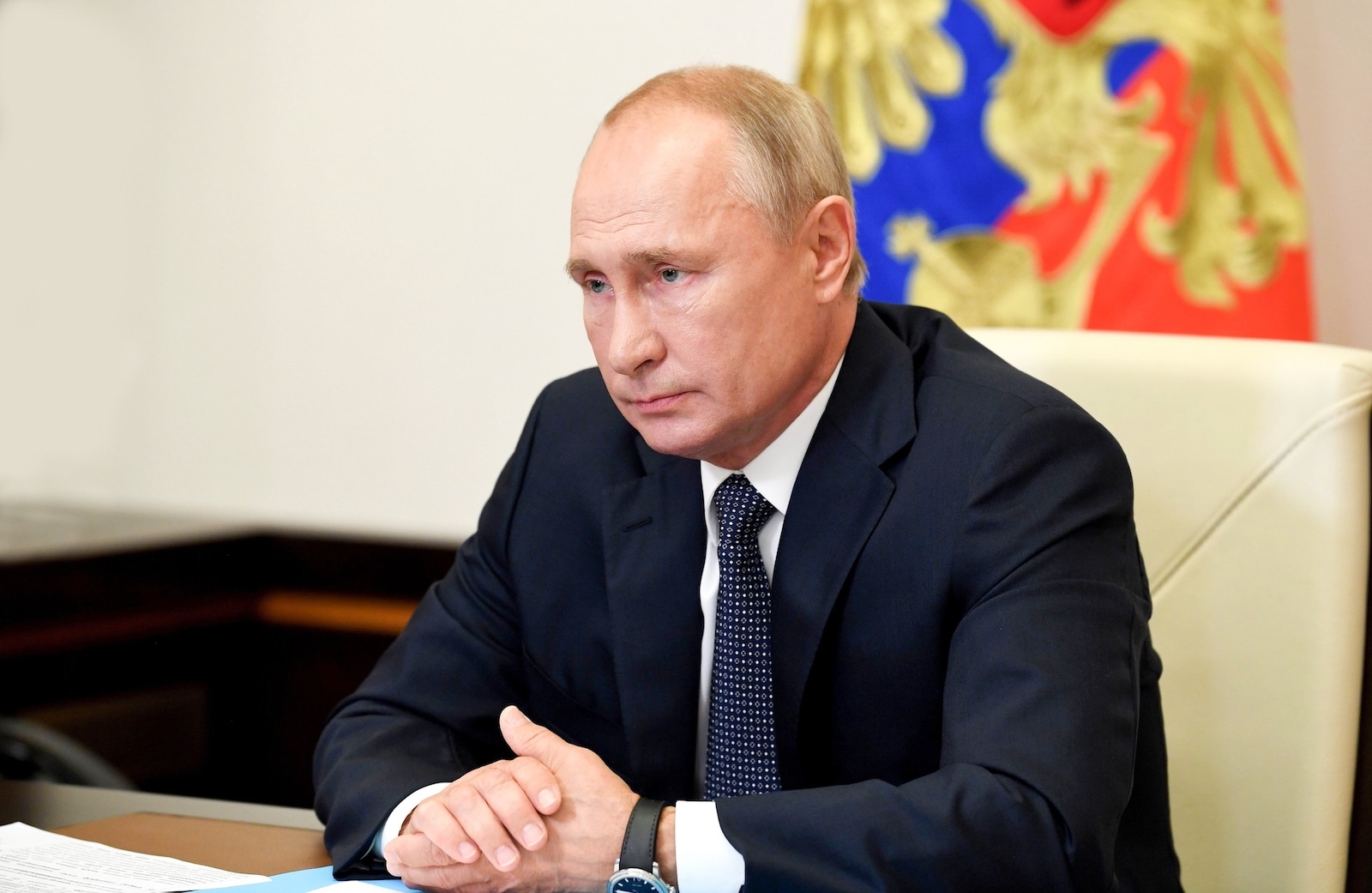 Elton's bold statements told Vladimir Putin, "Dear President Putin, I was deeply upset when I read your recent interview in the Financial Times."
Blasting Putin's LGBT Hypocrisy 
He went on to slam Putin for his hypocrisy, as Putin claimed he wanted LGBT people to be "happy," "I find duplicity in your comment that you want LGBT people to 'be happy,' before revealing the true reason behind the comments.
Elton John Calls Out Censorship of 'Rocketman'
Elton John questioned the censorship of his film "Rocketman" in Russia, a film about Elton's lifelong quest to find happiness while battling his family's stigma of homosexuality.
Putting Down Putin in Final Blow
"This feels like hypocrisy to me." The singer argued, "I am proud to live in a part of the world where our governments have evolved to recognize the universal human right to love whoever we want.
Putin Strikes Back
Putin's counter-response defended Russia's attitude towards the LGBT community while acknowledging Elton John's musical brilliance, "I have a lot of respect for him, he is a genius musician, we all enjoy his music, but I think he is mistaken."
Putin's Counter Argument on LGBT
Putin claimed that Russia's attitude towards the LGBT community was "relaxed and unprejudiced" and made an earlier claim that they "have no problem with LGBT persons. God forbid, let them live as they wish."
The post Putin's Secret Phone Call With Elton John: Kremlin's Annual Birthday Wishes Raise Eyebrows first appeared on Mama Say What?!
Featured Image Credit: Shutterstock / Drop of Light. The people shown in the images are for illustrative purposes only, not the actual people featured in the story.